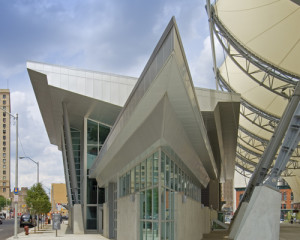 New Construction
At Chamberlain Glass & Metal, Inc. we understand today's Architecture and Design and know what our responsibility is in accommodating our owners, architects and construction managers to rely on our expertise and knowledge to find the right solution for their needs. Our extensive knowledge in the Glass and Glazing Industry whether it's cost, aesthetics, engineered performance or availability,  our main goal at Chamberlain Glass & Metal, Inc. is complete and total customer satisfaction.
Our estimating department is headed by Jason Chamberlain who is committed to provide a competitive price on all projects he estimates.  Chamberlain Glass & Metal, Inc. with its control over its fabrication and relationship with our vendors allows us to deliver our project commitments on time and on budget.  With numerous projects under our belt, Chamberlain Glass & Metal, Inc. has a  commitment to excellence and our shared vision of customer service with our clients has enabled us to build upon the rich legacy of Detroit's architecture.
At Chamberlain Glass & Metal, Inc. we pledge to provide the quality and customer service that has earned us the respect and trust of our customers, suppliers and fellow employees to work together as a team and create an environment where our people enjoy their work and are treated with the respect they deserve, our success is based on how we all work together as a team.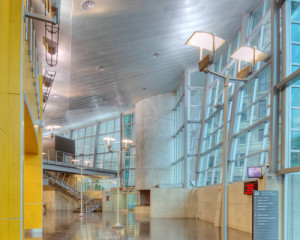 Glass Service
Chamberlain Glass & Metal, Inc. is committed to the very best service that we can provide our customers no matter how large or small the job is.  We have built outstanding relationships with our clients through our expertise, service and response to the smallest detail.  At Chamberlain Glass & Metal, Inc. our customers and their needs take the highest priority.
Chamberlain Glass & Metal, Inc. provides numerous services for all exterior and interior aspects of the glass and glazing business from the smallest interior glass products such as doors, table tops, shelves, mirrors, residential windows,  insulated units, tempered glass in any shape, size or color, shower doors and many other services and products that are available for customer pick-up or we will deliver and install for you.
We offer an extensive range of commercial services such as but not limited to, curtain walls, storefronts, aluminum windows, skylight installation, high-rise re-glazing, sliding doors, door hardware and closers,  bullet resistant glass, fire rated glass and much more.  At Chamberlain Glass & Metal, Inc. we pride ourselves in the fact that we are a Family owned and operated small business that is small enough to care but large enough to handle any job, no matter what the size.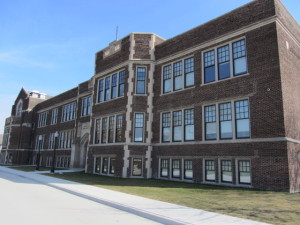 Renovation
Detroit which is affectionately referred to by its natives as "Motown," "Rock City," "Hockey town," and the "D" has had its share of economic hardships for many, many years.  But this is indeed a city that was made great by innovation, industriousness and a will to win against all odds.  Visionaries and ordinary citizens tired of living in a crumbling city,  with foresight and guts began investing in this great city and slowly but surely are intent on bringing it back to the beauty and glory of the past.  Detroit natives, pioneers and everyday people started to see the potential in available buildings, cheap rent and a blank canvas on which to paint a new urban model, the rebirth of this amazing city we call the "D."
We at Chamberlain Glass & Metal, Inc. understand that the renovation of the exterior and the interior of these apartments, condos, schools, bus stations and the like are pertinent to the process we are all striving to accomplish in the hopes that we succeed in the restoration of this Great City of Detroit.  These renovations will take a lot of time, coordination, patience and hard work.  We understand the rejuvenation of your building is your upmost priority as well as our own.
Our goal at Chamberlain Glass & Metal, Inc. is to utilize the latest technology and innovation to accomplish what you need and want in your renovation project for the much needed transition of the City of Detroit.  Our expertise in the many renovations that we have participated in the past have shown our devotion to the  preservation, update and maintenance the of these amazing buildings of incredible architectural history.